Business Services
Remote Deposit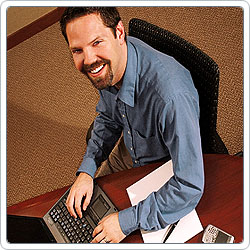 Magnolia State Bank Remote Deposit provides business customers with the capability to image capture check payments at their business location and – over a secure Internet connection – electronically deliver the images and MICR information to Magnolia State Bank for deposit into their accounts.
To enroll in Magnolia State Bank's Remote Deposit, call 1-855-BANKMAG.

Online Banking Services
Magnolia State Bank offers the following online banking services.
Commercial Customer Services:
Depository Transfer Service – easily transfers funds between accounts for cash management services.
Direct Deposit of Employee Payroll – Direct Deposit has never been easier with Internet Banking!
Direct Electronic Payments – Use direct electronic payment instead of invoicing your customers for recurring monthly billings.
EFTPS-Electronic Federal Tax Payment System – Whether you are mandated to file electronically by the IRS, or you just want to take the paperwork out of making your monthly tax payments, you can originate your federal tax payments electronically through internet banking.
Wire Transfer – Send wire requests to MSB from your office.
Note: Subject to Approval. Additional Fees may apply.